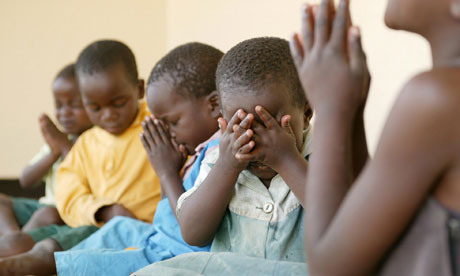 saw the hungry children,
saw the sick, many left to die.
I wasn't there in person... but I was there in spirit. I was praying for those in Africa, those who have no hope. Intercession is a great tool that we have. We can go all over the world in prayer with out ever leaving our "praying room."
"But when you pray, go into your room, close the door and pray to your Father, who is unseen. Then your Father, who sees what is done in secret, will reward you." (Matthew 6:6)
We are called to pray for our authorities.
"all those in authority, that we may live peaceful and quiet lives in all godliness and holiness." (1 Timothy 2:2)
We are called to pray for peace in Jerusalem.
"Pray for peace in Jerusalem. May all who love this city prosper." (Psalm 122:6)
There are so many things that we could pray for, the list is pretty much endless. Even though God knows our hearts, He still wants us to share those thoughts with Him
"The breath of man is a lamp of Jehovah, Searching all the inner parts of the heart." (Proverbs 22:27)
Inspiring Prayer Quotes:
*Is prayer your steering wheel or your spare tire?-- Corrie Ten Boom
*Faith in a prayer-hearing God will make a prayer-loving Christian. --Andrew Murray
*God's answers are wiser than our prayers. –Unknown
*Prayer does not fit us for the greater work, prayer is the greater work. --Oswald Chambers
Prayer and faith go hand in hand.
"Jesus replied, "I tell you the truth, if you have faith and do not doubt, not only can you do what was done to the fig tree, but also you can say to this mountain, 'Go, throw yourself into the sea,' and it will be done." (Matthew 21:21)
We must also pray for the nations. Check out this site
Operation World
for daily prayer petitions from different nations. If we all pray with faith, I'm sure God will do a mighty work in this world.