Summer has ended and fall is taking form. Forgotten sweaters and mix-matched socks are making their way back into our wardrobes. Heartier and warmer meals are being prepared. Pencil sharpener shavings and burnt rubber erasers fill our backpacks each day as we head off to school. Leaves have turned vibrant hues of red, gold, and brown. Calloused leaves
crunch
as we walk over them.
There is evident beauty all around us and so... I've decided to host a photo challenge in honor of that beauty.
Be creative. Have fun. Breath in the crisp autumn air and snap your camera buttons for that perfect fall shot. Unleash the inner photographer within you, and snap away.
To enter:
**Link up below a fall photograph
taken by you
. (mandatory)
***Put my photo challenge button on your blog. (mandatory)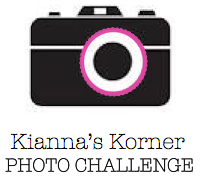 ****Blog hop around and comment on other entries. (optional)
*****Follow my blog and never miss another challenge. (optional)
******Blog about the challenge so that your friends can enter too. (optional)
After you link up your photograph(s), all you have to do now is wait. The challenge ends in three weeks. (Two weeks to link up a photograph and the last week, I will choose via RANDOM.ORG) Every good challenge needs a prize, and there is one here.
Thanks for entering.