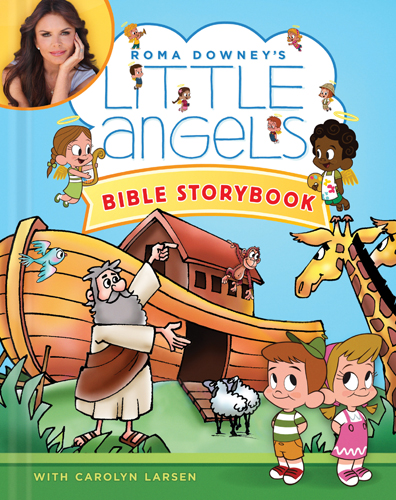 "As soon as I took the book into my hands, I was excited to show it to my daughter. It is a sturdy padded hardcover book that looks like it will stand the test of time. The cover is brightly colored which immediately drew us both in. As I thumbed through the book I noticed beautifully drawn cartoon characters and vivid pages. I am very impressed with the appeal this book has visually.
This children's Bible story book outlines 100 Bible stories both Old Testament and New Testament stories. When my daughter asked me to read to her the story of Jonah, the table of contents was very helpful in being able to find the story without having to skim throughout the book.
For each Biblical story there is the book and verse in the Bible that it corresponds with. Each story has an "I learned that…" which is the main idea of the story and "I can…" segment involves the children to participate in a challenge to encourages them to live out the Word they just received, a short prayer asking the Lord to help them to apply the lesson learned to their own lives, and a verse that correlates with the story.
At the end of the book I found it helpful that they have outlined a section for Bible verses to remember and the miracles of Jesus.
My daughter and I are enjoying reading this collection of Bible stories together."
I received this book from Bethany House Publishers in exchange for my honest review.